We are a leading provider of real estate appraisals in Loveland Colorado, zip codes 80537 and 80538. Do you need an immediate answer to your question about appraisals in Loveland? Click here for my contact information.




With many years of experience in the business, we have a proven track record of providing accurate, complete, and timely appraisals for:

Primary and Secondary Mortgages


Mortgage Refinancing

Employee Relocation

Private Mortgage Insurance Removal

Estate Planning

Divorce Settlement

Homeseller Services
View a few of these short clips (turn sound on)

The Appraisal Process

The Property Inspection

Our Technology = Quick Turnaround Times

PMI Removal

Our investment in training and technology has helped our customers greatly reduce their workload. By offering online appraisal ordering, coupled with automatic report status updates and electronic delivery of the final product, we are able to eliminate the run around and phone tag hassles associated with this process. And since this process saves us money as well, we can keep our rates competitive with anybody in the industry.



Short Turnaround Times


Highest Quality Appraisal Reports


Online Status Reports


Electronic Ordering and Delivery


Competitive Pricing

Through this web site, you can perform a number of tasks. Ordering an appraisal is just a click of a button away. Or, spend some time and find out a bit more about the appraisal business. And check back frequently, as our content is always being updated.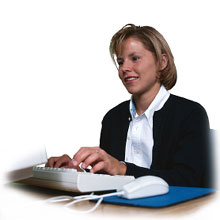 Why order online?
Loveland Values, Real Estate News, and Trends


U.S. Housing Statistics


Loveland Real Estate News and Trends


Loveland, CO Home Sale Activity


Loveland Home Sale Activity
More news...
This service is supplied by Bankrate.com and is protected by copyright and owned by Bankrate.com.
---
Home Status Report
Want to know if a home is still on the market, or if the price has changed? We can help. Simply fill out the information below and with no obligation to you we'll get back to you with your requested information. We guarantee your privacy.